Events
Global IFSEC
For the first time, the private security industry will participate in the Pride in London event, which will take place on July 2, 2022.
Considered the UK's largest and most diverse Pride event, the day is designed to provide a platform for LGBT+ communities to raise awareness of LGBT+ issues and "campaign for the freedoms that allow them to live their lives on an equal footing.
And, for the first time, the private security sector will be represented and will participate in the pride parade in July. The Rainbow LGBTQ+ group – officially launched in late 2021 by members of the Security Institute's Inclusive Security Special Interest Group – organized a private security industry collaboration to participate in the event.
The Rainbow Group is designed to provide a safe space where security professionals feel comfortable discussing their own experiences and challenges, regardless of their sexual orientation or gender identity. The group is led by members of the Security Institute, Satia Rai MSyl, Mel Hipwood MSyl, Ben Harding, alongside Sian Doherty of Arc Monitoring. Satia is Director of Wellbeing and Equality, Diversity and Inclusion at the International Professional Security Association (IPSA).
Regarding the security sector's participation in London Pride this year, Satia commented: "This historic security sector collaboration is a big step in the right direction for it to become inclusive.
"Leading this initiative has been special and very dear to my heart. I am very proud to be part of the change I want to see. I imagine a world where all LGBTQ+ people are free to be themselves and live their lives to the fullest. I imagine a world where all LGBTQ+ people are free to live their lives to the fullest.
"Inclusive workplaces have a huge role to play in making this world a reality, but inclusion is not a given. The security sector must be bold and fight for the freedom, equality and potential of its LBGTQ+ community. Walking together sends a powerful message to our LGBTQ+ workforce – we yearn for an industry where everyone can be themselves. Inclusive work environments generate better individual, business and organizational results. »
Keep up to date with Pride in London on social media by following #PrideinLondon.
Learn more about the event at Pride in London website.
Subscribe to the weekly IFSEC Global newsletter
Enjoy the latest fire and safety news, updates and expert opinions delivered straight to your inbox with IFSEC Global's essential weekly newsletter. Subscribe today to ensure you're never left behind by the rapidly changing industry landscape.
Register now!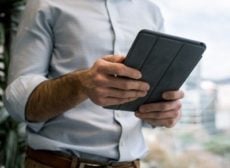 Related Topics