Lawsuits
Global IFSEC
Security firm Nationwide Management Services Ltd, run by two brothers from Liverpool, has been fined £ 50,000 for breaches of the Private Security Industry Act 2001. James and Jason Battle also pleaded guilty individually to failing to provide information to Security Industry Authority (SIA) investigators.
James Battle was sentenced in Liverpool and Knowsley Magistrates' Court on September 9 while Jason Battle was sentenced on August 19. One of the Battles' employees, Paul Fry, was also convicted of a guilty plea for working without an SIA license.
Nationwide had supplied Fry in February 2021 to work illegally without a permit on a construction site in Liverpool's Welsh Streets. The company was ordered to pay costs of £ 589.80 on top of the fine of £ 50,000 plus a victim fine surcharge of £ 190. The amount must be paid in full within eight months.
Jason Battle did not provide SIA investigators with the information they requested, even though they had granted him an extension. This is an offense for which the court fined him a total of £ 1,500 and asked him to pay a victim fine surcharge of £ 75 plus court costs of £ 852. He was given 28 days to pay the full amount. He has a criminal record and his SIA license has been suspended for revocation.
James Battle also failed to provide information to SIA investigators. He also gave them information which later turned out to be false. The SIA has established that he acted as a controlling mind of Nationwide Management Services, although he is not a director. He was fined £ 3,000 and court costs of £ 824.80 plus a victim fine surcharge of £ 190. The amount must be paid in full within three months.
Paul Fry had previously failed to respond to SIA interview requests. On September 9, he pleaded guilty to working without a permit and was sentenced to a community ordinance with a four-week curfew between 8 p.m. and 7 a.m. He also has to pay court costs of £ 300 and a victim fine surcharge of £ 95.
The SIA has taken legal action against the three men and the company following several investigations carried out in partnership with Merseyside Police and Her Majesty's Revenue and Customs.
SIA head of criminal investigations Nathan Salmon commented: "This is a complex criminal case involving a prestigious construction site in Liverpool. This illustrates that we will pursue illegality wherever we find it in the private security industry. Everyone here now has a criminal record and will not be able to work in the industry in the future. This case reminds security buyers to exercise due diligence when identifying a vendor to protect valuable sites and assets. "
Click here for more information on the Private Security Industry Act 2001.
Information on SIA enforcement and penalties can be found here.
Subscribe to the weekly IFSEC Global newsletter
Get the latest news, updates and expert advice on fire and safety delivered straight to your inbox with IFSEC Global's essential weekly newsletter. Subscribe today to ensure you are never left behind by the rapidly changing industry landscape.
Register now!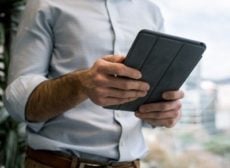 Related topics